Welcome to The Querying Show's First Episode!
Each week for the next six months you will witness every juicy (or completely stagnant) detail of our SP Staff Member's querying life in the SLUSH PILE!
(Check out our rules and reasons in our intro post here!)
Will CR's/Write_Or_Left achieve AGENT success? Will it result with a querying and MS reboot? Follow us to see how Write_Or_Left 's querying journey will end up!
Today is the beginning of his journey. Let's check in our with brave querying fellow and see how he began.
SP: Greetings, CR/Write_Or_Left ! First, we want to know how you're feeling with this whole OPEN, VULNERABLE, POTENTIALLY EMBARRASSING, JOURNEY you started with The Querying Show?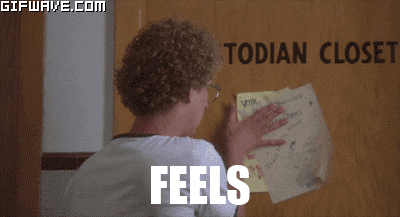 CR/Write_Or_Left : It's a little intimidating to have this process out in the open! I think everyone knows that writers usually get rejection after rejection before they finally find success. But having those rejections in the privacy of your own messy inbox is a bit less embarrassing than having them floating around the internet for everyone to see.
That said, I'm also very excited. My hope is that this will help other people in a similar stage of the process and encourage them in their journey. The idea is to create a support system where we celebrate the successes but also talk openly about the failures and rough patches!
SP: This week you started querying for the first time in your life. Before you give us your stats, please tell us HOW and what you did to get to this point?
CR/Write_Or_Left:  Research. Research. Re-research. I spent about 1-3 hours looking up interviews with the agent I'm querying, researching their publishing house, finding the exact submission guidelines, and reading through their client list. I'm trying to make this process faster, but it's tough to walk the line of efficiency and thoroughness. I've also read dozens of successful query letters to a get feel for what makes a winner. More on which sites I used next week!
SP: Great, now for the stats. What did your querying week look like?
How many queries did you send out this week? Big or small agencies? New or seasoned agents?
University around this time of year (homecoming) is pretty crazy, so I didn't get out nearly as many as I wanted. As of now, I've only sent two, but I'm hoping to do a whole lot more this weekend and next week. I sent them both to seasoned agents or "Dream Agents" if you will. I'm looking into some smaller agencies now to broaden my search!
SP: We know its early, but…
Any rejections?
CR: Nope!
SP: Any requests?
I wish!
SP: Any feedback?
CR: Maybe next time.
SP: How did it feel to press send? What's your attitude/mood now? 
Oh my goodness, it was such a relief! I've spent a lot of time on this book, and I've already rewritten it too many times to count. On top of that, I was about a week away from querying it six months ago before I decided to rewrite it yet again. It's been a long time coming, so I'm glad I finally got it out there!
SP: What tip do you want to share with our audience?
Do your research, read successful queries, have friends proof-read yours, get excited, and be ready to spend a good chunk of time on the process!
SP: Our SP Weekly Querying TIP is this: Check out the below website to help you find agents that are looking for books like yours: www.manuscriptwishlist.com
SP: Now, audience, your turn. What do you want to know from CR? Please ask anytime in the comments!
CR & Nova, signing off!
Rules of the Game
All of the agents we query are AWESOME. We will keep them private. We will never name the agent or say negative things about them. We applaud them for their hardworking job and taking the time to look at the slush pile! *So please, no slamming agents on our site!
We are here to encourage & inspire & support writers! Ask us questions!
We will give you helpful resources for querying each week!
Please share your journey with us in the comments!