Welcome to The Querying Show's First Episode!
Each week for the next six months you will witness every juicy (or completely stagnant) detail of our SP Staff Member's querying life in the SLUSH PILE!
(Check out our rules and reasons in our intro post here!)
Will CR's/Write_Or_Left achieve AGENT success? Or will it result with a querying and MS reboot? Dying to know? Follow us to see how Write_Or_Left 's querying journey will end up!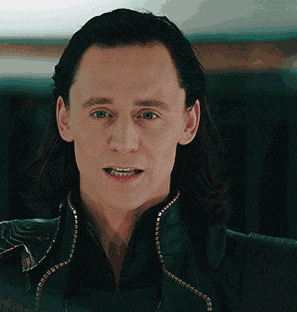 Today is the 2nd week of CR's journey. Let's check in our with brave querying fellow and see how things are progressing. (Click below for Episode 1.)
SP: Greetings, CR/Write_Or_Left. Lets start with the STATS. How many more queries have you sent out? Anything you can tell us about how you selected them?
CR/Write_Or_Left:  I met my goal this week! I sent out five queries, and in true writer fashion, two of them were sent about half an hour ago! Still, I'll count my wins where I can get them. 
I selected the agents based on the books they already rep, the size of their agency, and their personality. I'm looking for someone who is looking for a Middle-Grade Fantasy Adventure series, so that narrows it down. I want a good balance of new agencies and established ones, which means I'll skip over some agents a time if I've already sent too many to agencies around their size. But the most important thing to me is personality. I read a lot of interviews, and if I like their style, I'll send it to them!
SP: We know its early–Querying the SLUSH can be painfully SLOW– but, we're all eager to know–
Any Requests?
No requests, sadly.
Rejections?
Two rejections! My first two ever! Horray?
Feedback?
One reason I got for the rejection was, "We're not connecting with the manuscript as much as we would have hoped." I'm hoping that means they personally didn't connect and not that my characters aren't as sympathetic as they need to be. I'll reevaluate once I've gotten more responses! 
(If you got a rejection, how did it feel? 
CR/Write_Or_Left: The first one was actually really encouraging! The rejection started with, "While you're clearly a very talented writer…" I knew it was going to be a rejection right then, but I didn't really care. It was my first one ever, and it was enough just to feel like a real writer. And on top of that, they thought I was talented!
The second rejection was a bit of a let-down. It was a very generic and impersonal rejection, so I kind of just shrugged and moved on with my day.
SP: What have you learned so far?
A few things already.  First, there's a lot of really good competition out there. I've been reading example queries by the dozen, and let me tell you, some people have this down to a science. They've got the perfect hook, summary, and twist. Not only that, but their stories are so fresh, so original, it makes me want to request their full MS just so I can read it!
I've also seen some pretty staggering statistic. One of the agents I'm looking to query said she received 36,000 queries last year alone. She accepted one. ONE! That's insane!
SP: In the writing community, it's not uncommon to start querying and constantly refresh your browser to see if anyone has replied. Have you fallen into that querying habit already?
Surprisingly not! As a junior at University in a relatively tough major, I stay busy enough to keep my brain occupied. But I will admit, every time I get an email that's not from my school, my pulse will double, and I'll drop everything I'm doing and quickly scan the subject line to see if it's a response.
SP: Meanwhile, what is keeping you busy? Are you still editing? Working on something new?
Like I said before, school is pretty much the dominating force in my life. I study Software Engineering (if you're thinking about it, really think some more before you choose it), and on top of that, I'm an RA on campus.
But when I'm not busy with responsibilities, I'm querying and planning book 2 in-depth. I have the main story of the whole series fleshed out, but I'm trying to get into the details of the sequel so I can start writing it!
SP: Alright, well, thanks for being so honest with us! We'll check in next week!
READERS– What do you want to know from CR?
Do you want to read his QUERY?
Do you want to know what he eats for breakfast? (lol) ASK US!
Querying TIP of the Week:
READ lots of queries before you write (or while you are writing) yours. Check them out on YA Highway, Query Shark, or personal Writer's blogs. Get other writers to read them before you send. 
Nova and CR/Write_Or_Left, signing off!